This is simply a practice blog session for me to work out some of the intricacies of integrating word with blogger, or vice versa.
Hello my dear friends and associates! I am trying out this new process of using Microsoft Word to post on my blogger account. Let us…..or should I say let me…...hope it works!



It was not very difficult, but….of course, with my brain, well………….I made it that way!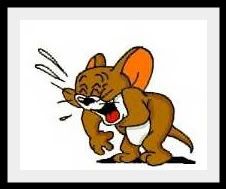 For those of you who do not yet use Microsoft word 2007 with Blogger, try it….it may open up a completely new world of blogging success!
You can find all the information you will need about setting up your blog with word HERE

About.com has some very good information about what you can and cannot do with the software, and you can find that information - HERE

Overall, it seems to me that this little piece of software is going to make my (blogging) life, just a tad easier …I hope!

We shall see, as the saying goes, "practice makes perfect".
After having completed this post in word I hit (Publish) in the upper left corner of word, and it automatically posts to my blog! Wow! Nice!
Having said that, there is only one small problem that I will have to work on a little bit longer. The pictures that I inserted into my blog post while in word, did NOT get posted with the script to my blog.
For now, I am simply publishing from word as a draft, and then I have to go back and insert the pictures later, before I actually publish it. I am not sure it is worth the hassle, but if I can figure out the picture provider I'll be set!! Hehehehe